Mask Requirement Within the Building
March 10, 2021 | Covid-19 Updates
In response to Governor Abbott's GA-34, relating to opening Texas 100% and the removal of the statewide mask mandate, Beaumont Family Practice will continue following all safety precautions to protect the health and well-being of our patients and staff.
Beaumont Family Practice will continue to require all employees, patients, vendors, sales representatives and/or anyone approved to enter the facility to wear a face mask throughout the duration of the visit.
Beaumont Family Practice is now offering the Rapid Covid-19 (SARS-Cov-2) Antigen test. Antigen tests are immunoassays that detect the presence of a specific viral antigen, which implies current viral infection.
Nasal Swab
Test results available within 15 minutes
Medical patients will call and schedule an appointment with a provider either in office or Telehealth
Provider will order the Covid 19 antigen test based off of the patient assessment.
If you are not a patient at Beaumont Family Practice, testing is available in our Southeast Texas Occupational Medicine department.
The cost of the SARS-Cov-2 Antigen test is $100 Cash Pay.
BD Veritor™ System for rapid COVID-19 (SARS-CoV-2) testing
For use under Emergency Use Authorization (EUA) only
This test has not been FDA cleared or approved;
This test has been authorized by FDA under an EUA for use by authorized laboratories;
This test has been authorized only for the detection of proteins from SARS-CoV-2, not for any other viruses or pathogens; and,
This test is only authorized for the duration of the declaration that circumstances exist justifying the authorization of emergency use of in vitro diagnostics for detection and/or diagnosis of COVID-19 under Section 564(b)(1) of the Act, 21 U.S.C. § 360bbb-3(b)(1), unless the authorization is terminated or revoked sooner.
Family Medicine & Primary Care Doctor
To make a payment online, click below: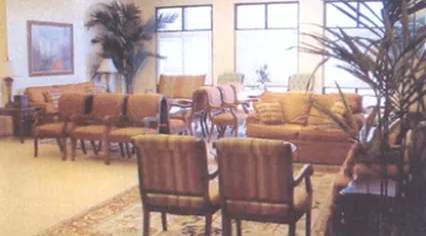 Staff
You can be confident that you and your family members receive outstanding medical care from experienced, caring professionals.
Family Care
We treat patients of all ages for ailments, injuries and preventative health as well as perform routine physical exams, employee drug screens, and employment physicals.
Schedule
We are accepting new patients.  Call us at (409) 835-0524 to schedule your next appointment.
Award Winning Patient Care
Thank you for voting us "Best Family Practice" 7 years in a row!
Our Location
6450 Folsom Drive
Beaumont, TX 77706​
Office Hours
Monday – Friday
8:00 am – 5:00 pm